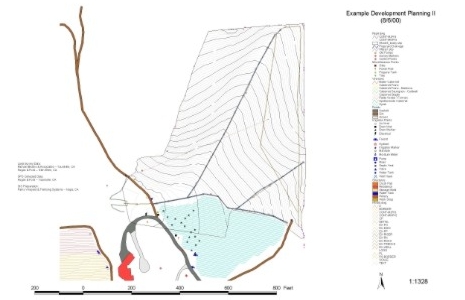 Initial 2 foot / 10 foot contour planning surface for vineyard expansion.
ALL sub-surface irrigation and drainage trenches were documented with GPS,
prior to backfilling, in order to obtain accurate depths to top of conduit.
When conducting the preliminary GPS survey, pegs were placed
at 40ft. by 50ft. intervals to facilitate subsequent vineyard layout activities.